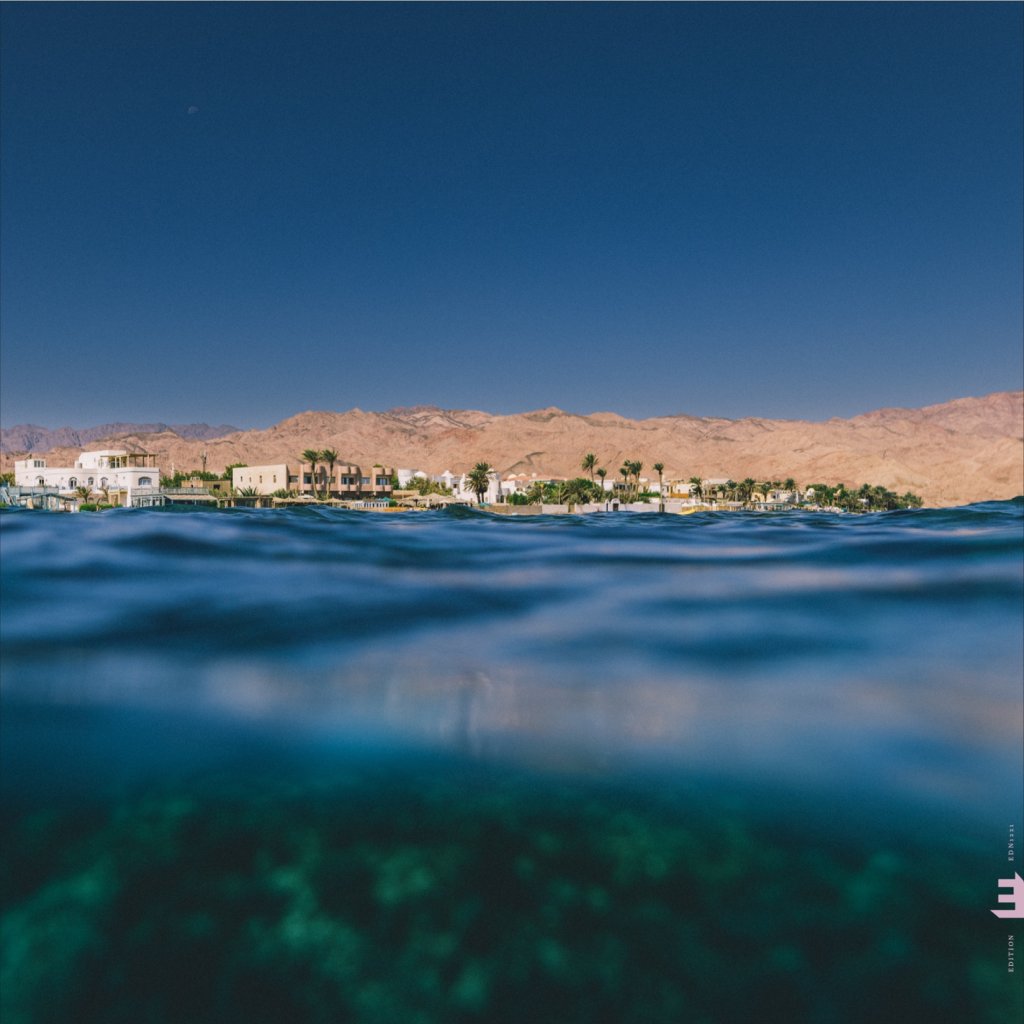 Rob Luft, the acclaimed British guitarist, composer, and band-leader, is set to release his highly anticipated third album, "Dahab Days." Following the success of his impactful debut album, "Riser" (2017), and his sophomore release, "Life is the Dancer" (2020), Luft has firmly established himself as one of the leading jazz guitarists of his generation in Europe. With "Dahab Days," Luft continues to push his own boundaries, expand his sonic palette, and captivate audiences with his virtuosity, versatility, and captivating compositions.
Renowned for his impressive growth over the past few years, Rob Luft has been propelled by his selection as a BBC New Generation Artist and his collaborations with Elina Duni. These experiences have further solidified his reputation and expanded his reach throughout Europe. Now, with "Dahab Days," Luft demonstrates his continuous artistic growth and musical exploration, cementing his position as one of the most exciting and accomplished jazz guitarists on the scene today.
"Dahab Days" showcases Luft's unique and captivating sound, enriched by the addition of a string quartet. The album takes inspiration from Luft's time spent in Egypt's Dahab region during the pandemic, where much of the music was written. While not overtly emulating the local musical traditions, the influence of his experiences in this remarkable setting permeates the compositions, creating a unique and immersive ambiance.
Luft's exceptional band members play an integral role in the album, highlighting their exceptional musicality and synergy. The lineup features Rob Luft on electric and acoustic guitars and kalimba, accompanied by Joe Wright on tenor saxophone, Joe Webb on piano and Hammond organ, Tom McCredie on bass guitar, and Corrie Dick on drum kit and percussion. In addition, the album boasts special guest performances by Alice Zawadzki on vocals and violin, Byron Wallen on trumpet, and Steve Buckley on alto saxophone and penny whistle.
With his undeniable talent and infectious joy in music-making, Rob Luft has garnered praise and accolades throughout his career. He was awarded the prestigious Kenny Wheeler Jazz Prize and the 2nd Prize in the Montreux Jazz Guitar Competition. Critics and audiences have been captivated by his warm and joyous sound, and he has received nominations for several awards, including the Jazz FM Awards.
"Dahab Days" is a significant milestone in Rob Luft's musical journey, demonstrating his artistic growth, versatility, and ability to create captivating and contemporary compositions that push the boundaries of his craft. The album takes listeners on a mesmerising sonic journey, with uplifting improvisations that evolve in hypnotic and contemporary ways. From the vibrant energy to the delicate introspection, each track immerses listeners in a captivating and absorbing musical experience.
LIMITED EDITION SIGNED AND COLOURED VINYL W/SHEET MUSIC (DOWNLOAD)
Includes:
Signed Coloured Vinyl

Sheet Music – PDF Download

Limited to 100 copies
"Dahab Days" was released on October 20, 2023, on Edition Records.
Personnel
Rob Luft Guitar
Joe Wright Tenor Saxophone
Joe Webb Piano & Hammond Organ
Tom McCredie Bass Guitar
Corrie Dick Drum Kit & Percussion
Guest Personnel
Alice Zawadzki Vocals & Violin (Tracks 1,5 & 9)
Byron Wallen Trumpet (Tracks 5 & 10)
Steve Buckley Alto Saxophone, Penny Whistle (Tracks 5 & 8)
Amika (Tracks 2, 4, 6, 9)
All music composed by Rob Luft, except 6 (Aphex Twin), 7 (Duke Ellington) & 10 (trad. Arabic)

Amika are Simmy Singh & Laura Senior (Violins), Lucy Nolan (Viola) & Peggy Nolan (Cello)

Produced by Rob Luft & Alex Killpartrick
Recorded by Alex Killpartrick at Livingston Studios, London, on 31st May & 1st June 2022.
Mixed & Mastered by Alex Killpartrick in London, December 2022.

Album artwork by Oli Bentley, Split
Photography by Scott Salt